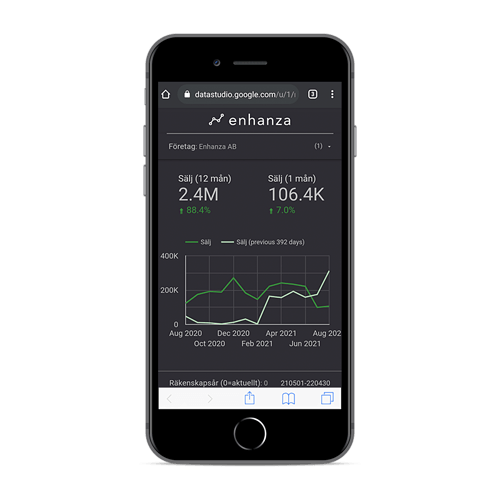 Google Data Studio is built for desktop. But with this guide you can build a powerful dashboard dedicated for mobile.
Create a dedicated report for mobile in Data Studio. If you already have one for desktop, create a copy and go from there.

Stick with just one page report. The navigation controls is not made for mobile, so let's hide those under the "Layout" tab.


Kill your darlings. Keep max five charts on mobile dashboard.

Use the full width. Change "Display mode" to "Fit to width".


Set mobile friendly size. I suggest 300 * 1500 pixels for five charts.


Black is cool - on mobile. I recommend going for Simple Dark Theme.